It's no surprise that we're living through some extremely unsettling times. Not since 1918's Spanish Flu have we seen a global pandemic that has resulted in 90% of the world's population almost housebound.
Although we're faced with a situation that has stripped us of our liberty in some senses, we have the ability to turn negatives into positives. While there is a great deal of uncertainty around the shape that our current landscape will take over the coming weeks and months, one thing is for sure – we're in this for longer than just the short term!
So, what can we do to make sure we remain active and healthy throughout our period of self-isolation? Matty takes you through a few tips to help with you keep moving whilst you stay home:
A CHANGE IN MINDSET
Whilst it's very clear many people are anxious and uncertain around many different facets of life, I can tell you for sure that moping around and feeling sorry for ourselves isn't doing anyone any good.
Not working at the moment? Perfect, you've got plenty of spare time to get things done that you've been meaning to do for a long time, and even more time to keep active. Take a positive from the negatives and enjoy a relaxing change in pace.
USE YOUR SURROUNDINGS
And that just doesn't mean your physical surroundings. Got kids or dogs? They love to exercise too! Make the most of your extra spare time and get the whole family moving.
Most people live within walking distance of an oval, basketball court or field so grab a ball and a family member, head into the great outdoors and have some fun! You might even come out of this with a new hobby!
…AND YOUR NEWLY ACQUIRED SPARE TIME
I'm sure this one goes without explanation! Unless you're still working full time at work, you've no doubt acquired some new spare time. Those working from home, congratulations, you no longer have to drive to spend time driving to work!
Try getting up at your pre-isolation time and using the extra minutes in your day to get some meaningful movement in! Current recommendations sit at 30 minutes a day of moderate intensity (power-walking, light bodyweight exercise) or 15 minutes a day or high intensity exercise (running, fitness classes etc.) as a minimum. If you can't find 15 minutes of uninterrupted time a day throughout self-isolation, you're probably making excuses (no offense intended).
USE TECHNOLOGY TO YOUR ADVANTAGE
There are so many free fitness classes online! YouTube has a plethora of bodyweight workouts for you to try (check out these exercise-free home workouts uploaded by yours truly).
On top of that, there's just as many apps out there with home workout guides (Chris Hemsworth's "Centr" app offers 6 weeks of free training). We live in the information age where everything is at your fingertips; it doesn't take much digging to find some gold out there!
MOVEMENT DOESN'T HAVE TO BE "EXERCISE"
This one's especially directed at those working from home; we strongly implore you to take regular breaks from sitting in front of your screen. Set an alarm every 20-30 minutes and get up and go for a walk around the house. It might not sound like much, but by changing up your posture type (ie. Going from sitting, to standing, to walking) throughout the course of the day your body will receive the movement it craves.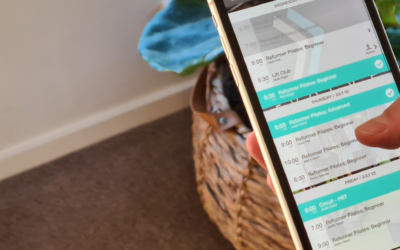 If you've left booking your favourite class too late, you'll notice that the class number might have "waitlist" or "full" next to it. Jumping on a...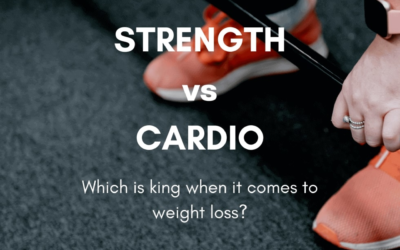 If you're anything like me, isolation hasn't been the best for your waistline. Whether it's the change in our weekly exercise routine, or the fact...
WANT TO STAY IN THE LOOP?
Sign up to our mailing list today to receive all the latest news, tips and offers, direct to your inbox before the rest of the world!